Shipping / Payment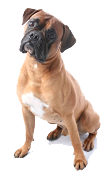 We are proud to offer air shipping for your new puppy. Air is the best form of shipment for your new family member as it is the least stressful option and will allow your new puppy to be with you in his or her new home faster. We also offer ground shipping for snub nosed dogs during the heat of the summer months or if new puppy owner prefers ground shipping. The cost of ground shipping is $275.00 per pup at 8 weeks of age. Snub nosed breeds weighing more 20lbs can be ground shipped at a higher shipping rate.
The cost of air shipment is $330.00 within the 48 states for an 8 to 14 week old puppy. Older puppies can be shipped, however this will be done at a higher shipping rate due to the puppy's increased size. Puppies must be 8 weeks old before they are shipped.
Please note due to Covid-19 air shipping for puppies is currently suspended. We will update this page once available again. A lap nanny is available for $550 to most states
If you prefer, you are welcome to pick up your new 4-legged family member. We are flexible and are sometimes able to meet you within 3 hours away for a reduced fee. If you have questions about an alternative method, please contact us to see how we can work together to help meet your needs.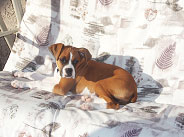 As our litters are popular and sell fast, we do require a non-refundable deposit before we can guarantee a hold on your chosen puppy. A Deposits of $300.00 / $400.00 for Bulldog pups will guarantee that the puppy of your choice will be yours. The balance for the price of the puppy & shipping is due 2 weeks before the puppy is shipped.
We accept payment via Western Union, PayPal, and Wal-mart Money gram.
We accept all major credit cards through PayPal.



Payment Information
*Note: When redirected to the PayPal website,
be sure to enter the total of the Puppy Purchase
& Shipping Costs and then click "Update"
_________________________________